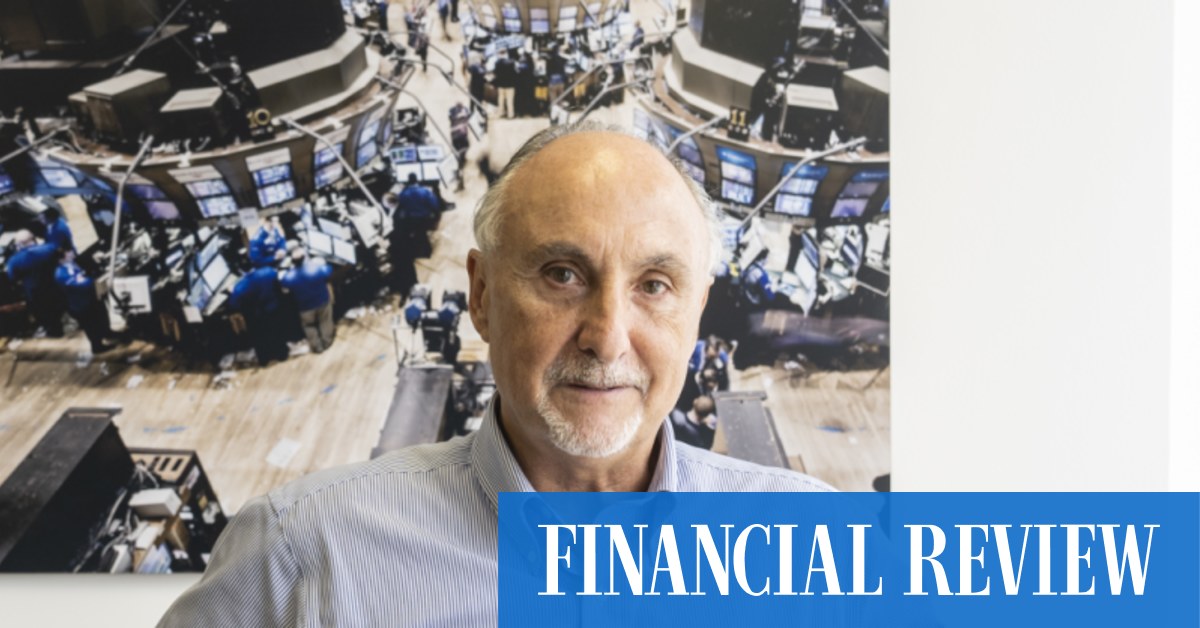 Anton Tagliaferro to retire from value investor IML in 2023
"People are a little too optimistic about how quickly inflation might come down. Either inflation will come down significantly or rates will go up.
The U.S. core CPI, excluding food and energy, rose 0.6% month-over-month and 6.3% year-over-year. The federal funds rate is only 2¼ to 2½ percent. In Australia, the CPI is 6.1% and the spot rate is 2.35%.
"You flirt too much with inflation, you might end up being married to it," Mr Tagliaferro said. "Well, since the GFC, central banks have been almost encouraging consumption and lowering rates to move the economy forward. And that's a big change of direction now, when they suddenly want the consumer to slow down their spending.
The fund manager is nearing the end of his career as value investing, a style espoused by IML, is experiencing a resurgence.
Value investing has been inextricably linked to the macroeconomic pulse since the era of quantitative easing and unconventional monetary policy fueled the rise of growth-oriented investing. The urgency to defeat inflation has restored the leadership of value investing as central banks make up for lost time.
"I think there is some value in the Australian market," Mr Tagliaferro said. "But I think we'll have volatility for a while yet, until we know where inflation is going to set in, or how high rates are going to have to go."
He said the mania for unprofitable tech stocks was not so much a reflection of growth investing as a classic speculative bubble.
"It was a bubble. And again, I think a few of us have been saying for a while, 'it's a bubble,'" he said. 'overoptimism in the stock price of many of these things.'
Moreover, the vast majority of stocks that benefited from the bubble were not of the caliber of Microsoft or Google, but "unproven concepts".
Aurizon and Sonic Healthcare are two stocks the fund manager cited as attractive companies at the right price.