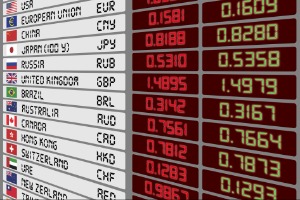 BoE and the outlook for the pound against the euro, the dollar
British Pound Exchange Rate Outlook
The exchange rate of the British pound against the dollar (GBP / USD) moved closer to the 1.40 handle mid-week before retreating. Trading at 1.3960, Cable's momentum was largely supported by a struggling US dollar. On the data front, the news is mixed as Manufacturing PMIs have beaten, but the larger services report falls short of expectations. Services are the main economic driver in the UK, so this rating carries some weight. Looking ahead, all eyes will be on the Bank of England meeting today, with particular attention to the governor's statements.
Scotiabank analysts have released the following short-term technical guidance for the British Pound indicating the following in their bullish case,
"The pound is probing key resistance – the former weekly trend support that gave way last week – at 1.3964 as the pound continues to recover from the steep decline that began on Wednesday. Intraday resistance sits a bit higher at 1.3990 / 00 and we have to think that a 1.40+ rally would be a bit more psychological for the GBP. A weekly close above 1.3964 would suggest a "false breakout" and a wider rally in GBP gains. Intraday support is 1.3925 / 30.
Euro (EUR) Exchange Rate Outlook

PMI data was also released in the Eurozone, with impressive bloc-wide and German readings. Decent data is good news for the euro, but it must compete with a barrage of still strong US data to move forward. Until tightening expectations rise in Europe relative to the US, it seems unlikely that EUR / USD will be able to maintain a strong bullish trend for some time. As the ECB leans heavily on its currency, the Fed's less conciliatory tone of late is proving to be a substantial headwind as the euro has underperformed, cutting sideways for most of Wednesday .
Outlook for the US dollar (USD)
US data was mixed, as was UK data. Manufacturing exceeded expectations, but services PMI data was lacking. New home sales were slightly disappointing, with buyers appearing to be put off by the price hike with supply remaining limited in many places. Wall Street had a rather dead day, with little excitement and small losses in the Dow and S&P 500 and a 0.13% gain in the Nasdaq. Slightly higher Treasury yields gave the USD a slight boost, although some of it was retraced at the start of the Asian session.
Other currencies
After a strong rally below $ 30,000, Bitcoin has stabilized around $ 33,000. Dip buyers won't be celebrating just yet, as the tech image is kind of a horror show. A weak Japanese yen fell 0.1% as it moved into the 111 handle, while the AUD / USD consolidated sideways after a decent bullish move that saw it at 0.7570 for the night. Canadian retail sales of crude allowed USD / CAD to recoup most of its initial losses, only to trade slightly lower that day.
The day to come
Today there is a lot of action with the Bank of England MPC meeting and German IFO data headlining this morning. Later in the US, initial jobless claims, basic durable goods, and a first quarter GDP review will be many essential readings for currency traders trying to understand the state of the US economy.