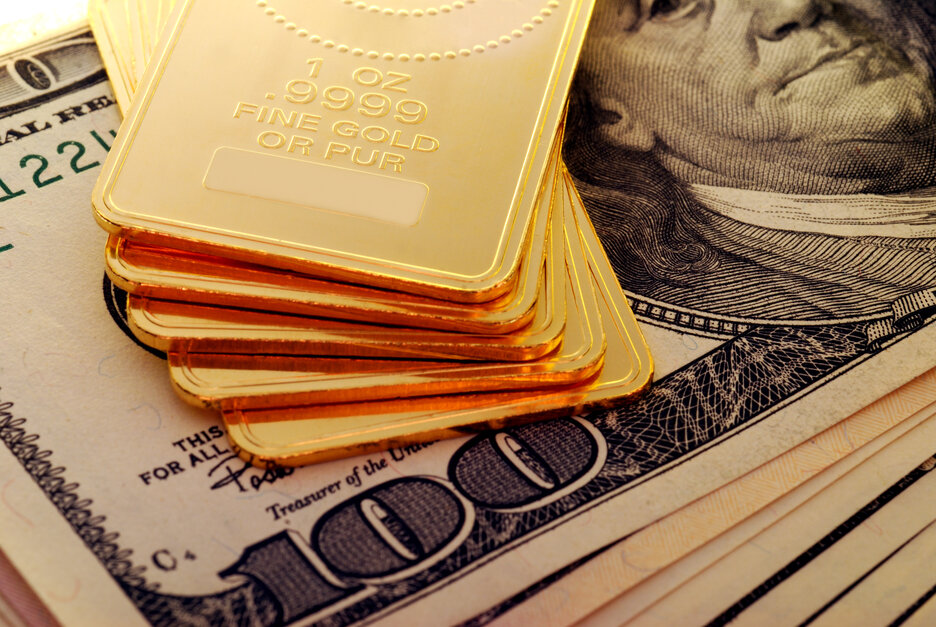 Could a central bank move away from the dollar to boost bullion prices?
Gold Positioning Switches to Net-Long
A slight pullback in gold over the past few sessions as the USD tries to make up for its recent losses. However, the longer-term outlook for the precious metal looks much more attractive. I mentioned earlier that positioning was a factor that exacerbated the move from the 1600 lows to near the 1800 psychological level. The latest COT data highlights this with shorts being hedged while longs have also increased, causing the positioning to shift to a net long position in the reporting week through November 15.
How do you feel about gold?
Vote to see the sentiment of traders!
COT Gold positioning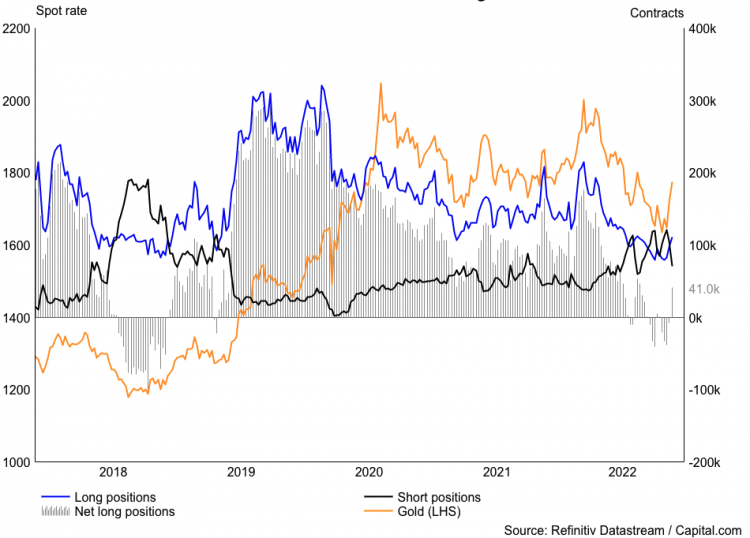 Positioning of gold – Photo: Capital.com. Source: Refinitiv data feed
Bullish case for gold rises if yields have peaked
That said, being bullish on gold is essentially a trade where you are looking for lower US yields and a weaker dollar. Today, while the latter may be harder to find, the risks of lower yields have increased. The Fed and other central banks are looking to slow the pace of rate hikes, suggesting we are moving past the peak of central bank aggressiveness. At the same time, the harbingers of a recession continue to grow for the United States, whether it's a more inverted yield curve or the multi-month decline in index data. advanced CBs. Both have been reliable in predicting recessions, more so than many economists. As such, it is increasingly likely that yields could fall from now on.
Central banks are accelerating the pace of gold buying
The other variable to consider is central bank gold purchases. According to the World Gold Council, central banks bought gold in the third quarter at the fastest pace on record, at around $20 billion. Among the biggest buyers of gold are Turkey, Qatar and Uzbekistan. However, there were unidentified central banks that bought a significant amount of gold. Some speculate it could actually be China, according to Nikkei reports. The reason for this is that China would seek to reduce its exposure to the US dollar and has therefore accumulated gold reserves. Although China's involvement cannot be confirmed, the fact that central banks have been accumulating excessively provides underlying support for the precious metal.
Gold Technical Outlook
As mentioned above, although there has been a pullback for the precious metal, the outlook remains encouraging and the declines should find support between 1700 and 1720 where the 100DMA is located, alongside the October highs. Meanwhile, for a new leg higher, a close break above the 200 daily moving average will likely be needed.
Golden daily calendar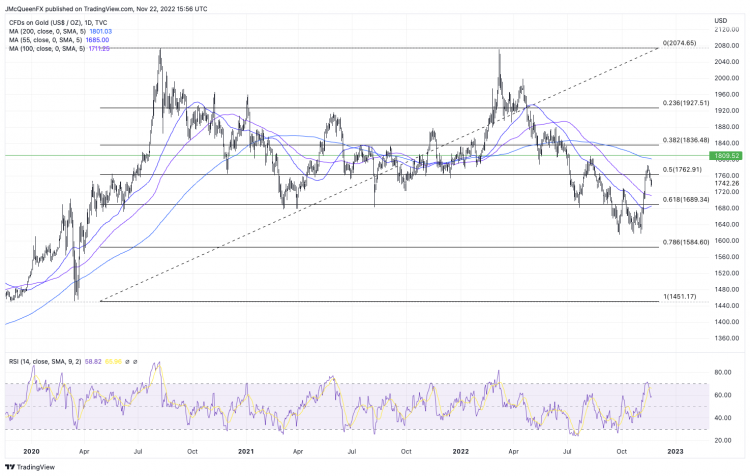 Gold Price Chart – Photo.Capital.com. Source: commercial view