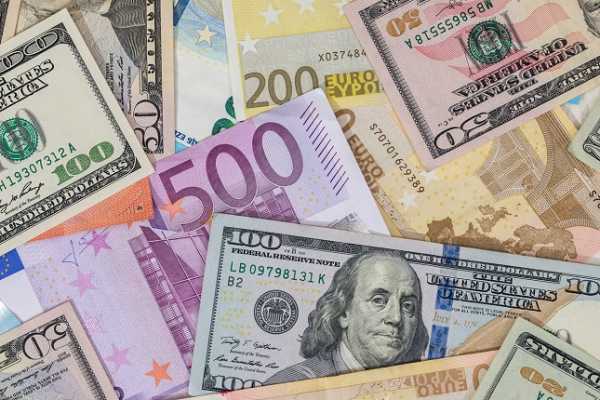 EUR / USD mid-session technical analysis for August 3, 2021
The euro is trading flat against the US dollar for a second session on Tuesday as traders continue to position ahead of Friday's major US nonfarm wage report. With Federal Reserve members and President Jerome Powell putting a clear focus on the labor market in last week's monetary policy statement and post-meeting press conference, the wages report could set the tone in the Forex market for the next few months.
At 11:01 am GMT, EUR / USD is trading at 1.1887, up 0.0015 or + 0.13%.
Some traders believe the Fed will make an announcement to cut its bond purchases at the central bankers summit in Jackson Hole, Wyoming, in mid-August. Others believe the Fed will wait for its next meeting on September 21-22 with some Fed members saying they want to see September's labor market numbers before making a decision.
In other news, the euro showed little reaction to a July Manufacturing Purchasing Managers Index (PMI) reading of 62.8, slightly above the "flash" number of. 62.6.
EUR / USD daily
Technical analysis of the daily swing chart
The main trend is upward on the daily swing chart. A trade up to 1.1909 will signal a resumption of the uptrend. A move through 1.1752 will change the main trend down.
Momentum will go down on a trade to 1.1851. This move will confirm the potentially bearish top of Friday's closing price reversal.
The short-term range is 1.1975 to 1.1752. EUR / USD is currently testing its retracement area between 1.1864 and 1.1890.
The minor range is 1.1752 to 1.1909. Its retracement zone at 1.1830 to 1.1812 is a potential target on the downside and a support zone.
Technical forecasts of the daily swing chart
The direction of EUR / USD on Tuesday will likely be determined by the reaction of traders at 1.1864.
Bullish scenario
A sustained move above 1.1864 will indicate the presence of buyers. The first bullish target is 1.1890, followed by 1.1909. The latter is a potential trigger point for upward acceleration.
Bearish scenario
A sustained move below 1.1864 will signal the presence of sellers. This could trigger a break out in the minor retracement area between 1.1830 and 1.1812. Since the main trend is up, buyers are likely to test this area.