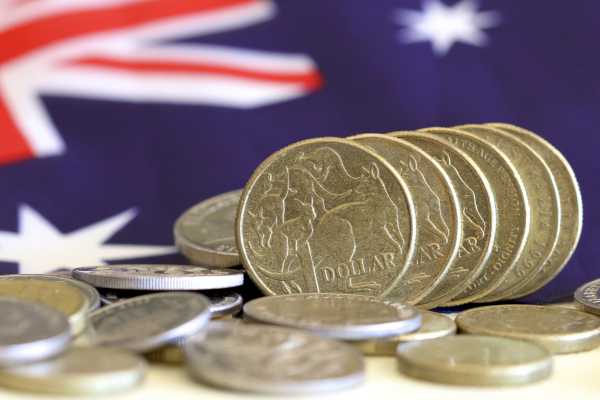 Forex technical analysis AUD/USD – .6982
The Australian dollar is trading almost flat on Wednesday morning after recovering from earlier losses to remain virtually unchanged in the previous session.
Minutes from the Reserve Bank of Australia's (RBA) August policy meeting on Tuesday showed Australia's central bank still sees the need for further interest rate hikes to prevent high inflation from taking hold. settles into expectations, but is not on a predefined path and aims to keep the economy in balance, Reuters reported.
At 00:32 GMT, AUD/USD is trading at 0.7016, down 0.0007 or -0.10%. On Tuesday, the Invesco CurrencyShares Australian Dollar Trust (FXA) ETF settled at $69.58, up $0.06 or +0.09%.
Tap Wage Price Index
The Australian Bureau of Statistics (ABS) will release its quarterly earnings update on Wednesday at 01:30 GMT. The report is expected to show modest wage growth despite the highly competitive labor market and rising cost of living.
The wage price index for the second quarter is expected to rise about 0.8% in the three months to the end of June, for an annual growth of 2.7%. Wages rose 0.7% in the March quarter, with annual growth of 2.4%.
Daily Swing Chart Technical Analysis
The main trend is up according to the daily swing chart. A trade across .7137 will signal a resumption of the uptrend. A move through .6870 will change the main downtrend.
The main range is 0.7283 to 0.6682. AUD/USD closed inside its retracement zone at .6982 to .7053.
The short-term range is 0.6682 to 0.7137. Its retracement zone at 0.6909 to 0.6856 is the next potential downside target.
Daily Swing Chart Technical Forecast
Traders' reaction to the main 50% level at 0.6982 should determine the direction of AUD/USD on Wednesday.
Bullish scenario
A sustained move above .6982 will indicate the presence of buyers. If this creates enough bullish momentum, look for a push towards the main Fibonacci level at 0.7053. Exceeding this level will be a sign of strength. This could trigger an acceleration to the upside with 0.7137 as the next potential upside target.
Bearish scenario
A sustained move below .6982 will signal the presence of sellers. This could trigger an acceleration towards the short-term 50% level at 0.6909. This is followed by a main low at 0.6870 and a short term Fibonacci level at 0.6856.
Secondary notes
The retracement zone between 0.6982 and 0.7053 controls the short-term direction of AUD/USD.