PBOC is working with Hong Kong Monetary Authority and other central banks on electronic currencies, governor says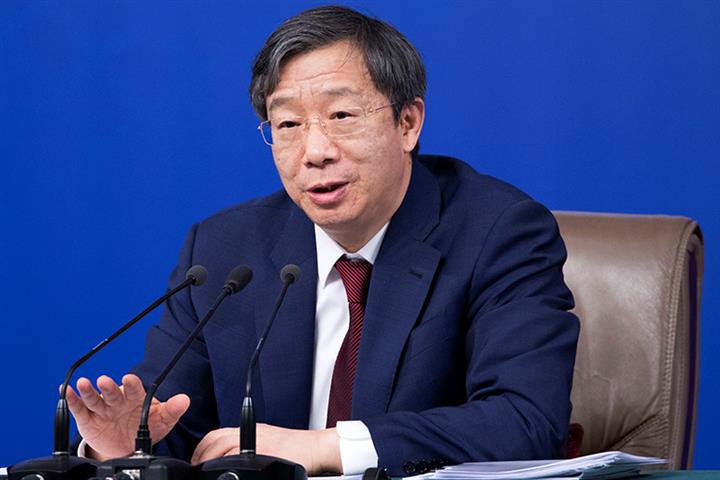 PBOC is working with Hong Kong Monetary Authority and other central banks on electronic currencies, governor says
(Yicai Global) Oct. 31 — The People's Bank of China is cooperating with the Hong Kong Monetary Authority and other financial regulators on the development of central bank digital currencies and is willing to strengthen collaboration in the future, said the governor of China's central bank. said at an event today.
Through such partnerships, the PBOC hopes to better meet overseas and domestic needs and help strengthen Hong Kong's position as an international financial hub, Yi Gang said at an online event during Hong Kong FinTech Week. 2022.
The e-yuan is a central bank-issued digital currency that positions itself primarily as money in circulation, or M0 broad money, Yi said. It should be noted that the PBOC will continue to provide cash services to meet public demand, he added.
The main objective of the development of e-CNY is to meet national retail needs, improve financial inclusion and improve the efficiency of the bank's currency issuance and payment system. central, Yi said.
The PBOC will ensure the security of personal information through advanced technology and strict management, Yi said. By encrypting all stored transaction data and anonymizing sensitive personal information, the data will not be accessible to third parties, he said. Without appropriate legal authorization, no institution or person will have access to this information.
As the digital economy grows, more emphasis is being placed on the development of central bank-issued digital currencies. Ninety percent of the 81 monetary authorities surveyed by the Bank for International Settlements said they were considering a digital form of legal tender.
E-currencies have the potential to improve efficiency, reduce costs and enhance transparency in cross-border payments, according to a Central Bank report on digital currencies for cross-border payments published by the Bank for International Settlements, the International Monetary Fund and the World Bank. Bank in July.
Editor: Kim Taylor