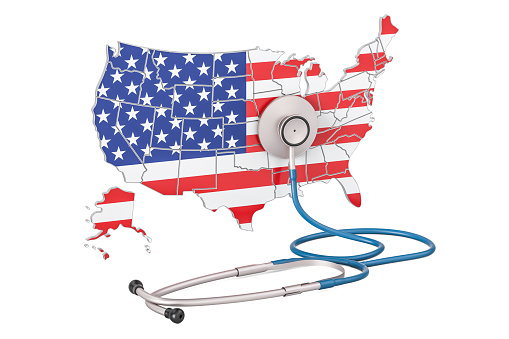 Weekly economic and financial commentary: 'Til the Medicine Takes
Summary
United States: 'Til the Medicine Takes
The latest economic data suggests supply issues worsened in April. Delivery times have lengthened and, while employers have continued to create jobs at a strong pace, the supply of labor has weakened. Price pressure therefore remained high. The FOMC raised its federal funds rate by 50 basis points this week at the end of its policy meeting, and incoming data for April reinforces our expectation of another 50 basis point hike in June.
Next week: NFIB Small Business Optimism (Tuesday), CPI (Wednesday), University of Michigan Consumer Sentiment (Friday)
International: Reserve Bank of Australia makes initial rate hike, BoE and BCB continue to tighten
Amid concerns about high inflation, several central banks around the world tightened monetary policy this week. Notably, the Reserve Bank of Australia (RBA) raised its cash rate by 25 basis points to 0.35%, citing a resilient economy with inflation accelerating faster and higher than expected, as well as progress towards full employment and wage growth. The Bank of England and the Central Bank of Brazil also made rate hikes this week.
Next Week: Mexico CPI/Banxico Rate Decision (Mon/Thu), UK GDP (Thu), Russia CPI (Fri)
Interest Rate Watch: The FOMC's First 50bps Rate Hike in 22 Years
Following its meeting this week, the FOMC raised the target range for the federal funds rate by 50 basis points to 0.75%-1.00%. The move was widely anticipated by financial market participants, but that doesn't take away from the fact that it was the first 50 basis point rate hike from the Federal Reserve in 22 years.
Credit Market Snapshot: Monetary Policy Impacts Mortgages, Including Refinancing
Freddie Mac reported Thursday that 30-year mortgage rates hit 5.27%, 17 basis points higher than the previous week and the highest level since 2009. After more than a decade of mortgage rates below 5 .0%, the last few months of setting expectations and quantitative tightening have already affected the mortgage market.
Topic of the week: Highlighting the growing economic potential of AAPI small businesses
In commemoration of AAPI Heritage Month and Small Business Month, we highlighted some of the economic contributions of the Asian American and Pacific Islander community with a focus on AAPI-owned small businesses in a recent report.
Full report here.