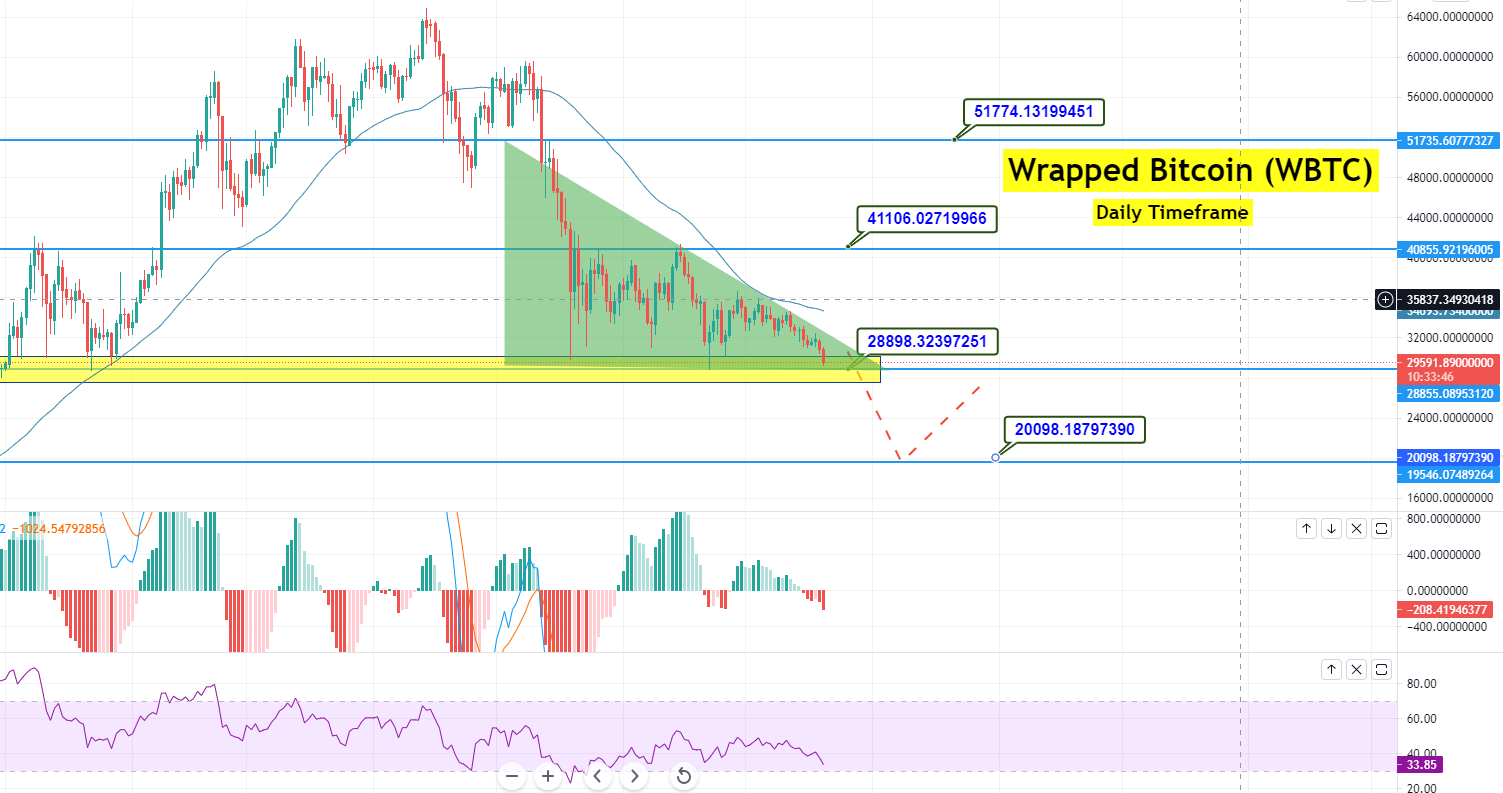 Wrapped Bitcoin (WBTC) Tracks Bitcoin in Sharp Freefall
This morning, Wrapped Bitcoin (WBTC) fell 5.06%, bringing the WBTC rate down to $19,693 (WBTC/USD). The decline started late last night and only started to slow in the wee hours of today.
WBTC/USD
The falling pair
Similarly, Bitcoin (BTC) is down 5.03% at a price of $19,702 (BTC/USD). Of course, Wrapped Bitcoin is a stablecoin that is tied to Bitcoin, moving with it at an almost steady pace. As Bitcoin moves, Wrapped Bitcoin follows closely.
This morning's sharp decline is in stark contrast to the relatively promising 30 days for coins. Wrapped Bitcoin's rate stood at $19,504 30 days ago. After a few uneven weeks where the price did not stray too far from this start, the price started to climb sharply at the end of October.
We saw Wrapped Bitcoin surge to $20,821 on October 26e then climb even higher a few days later on November 5e priced at $21,379. From October 25e to November 5e, the WBTC rate increased by around 10.5%. During this period, trading volume increased from $92 million per 24 hours to $156 million, an astonishing increase of 69%.
Will the downtrend continue?
The concern now is that WBTC and BTC rates will drop even further after this morning's bearish move. Should investors be worried about losing all their gains of the past two weeks?
We don't think so, as the slowdown we are seeing indicates that investors are reluctant to sell much more of their coins and are waiting to see what the market does. This could be a chance for the rate to turn around and an uptrend to begin.
Why has the market fallen so much this morning, falling 4.79% for the day so far? This could be due to fears of an impending stock market crash due to balance sheet concerns at trading company Almeda. The FTT has fallen 40% since this news broke, sending a ripple effect through various financial markets. This news has investors worried and acting erratically, but the steep declines also give other investors the opportunity to rush when prices are low and buy the market, at least temporarily.
Look for interesting action in the market over the next few days. We probably won't see a stable trend one way or the other, but rather an erratic movement that is difficult to predict.